Conquer your doubts, feel your worth. Unlock your potential and thrive.
RISE is a simple, easy-to-use and effective tool that will help you quickly build and improve your self-esteem. A path towards freedom and a happy life.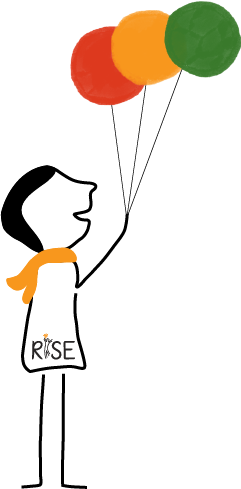 Don't stay stuck. Gain control.
Low self-esteem is nurtured by negative thoughts and self-doubt. It makes decision-making difficult, hinders us from experiencing success (whatever a successful life means to us) and from fully expressing our true potential. The good news is that you can liberate yourself from limiting beliefs and from past conditioning. RISE will give you the keys to break old patterns, feel better about yourself and gain control in life.
Low self-esteem will make you doubt you have what it takes to change, progress and give a new direction to your life. Let go of the negative self-talk, win back your inner power and get ready to rewire yourself for freedom and happiness!
Start your journey by taking the FREE test in order to measure your level of self-esteem. Know where you stand and how much improvement you may need. We'll take it from there.
Measure your level of self-esteem
High Self-Esteem

90%

Average Self-Esteem

40%

Low Self-Esteem

10%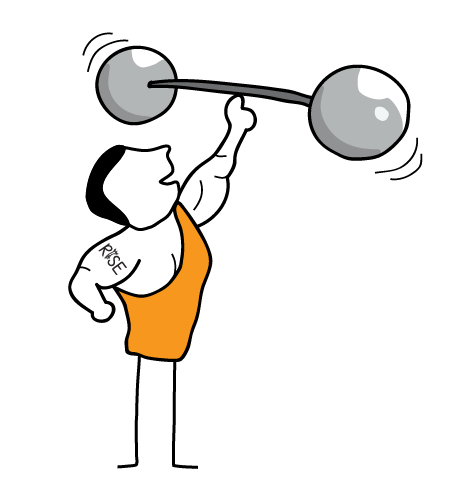 A unique tool to boost your self-confidence, build resilience and move forward in life
Because progress can only be done through action, because emotions, behavior and self-esteem are strictly connected, RISE is a new technique based on building self-esteem through good actions. RISE is an unprecedented method, crowning 25 years of research and experience, that only requires 3 to 8 minutes a day and that leads to impressive results.  Don't wait to experience the breakthrough!
Fits everyone, at any stage, at any time
RISE can be used wherever you are, at whatever time of the day – on your smartphone, tablet or computer. The method is intended to help everyone, from any walk of life – students, adults, business professionals, at-home mums, seniors,… – to develop and improve their self-esteem.
Download the mobile app. Listen to the audiobook (or read the book). Use the workbook. Track your progress.